Dronevideo from Jysk Sofia, Bulgaria
Category
Office / commercial, Warehouse / logistics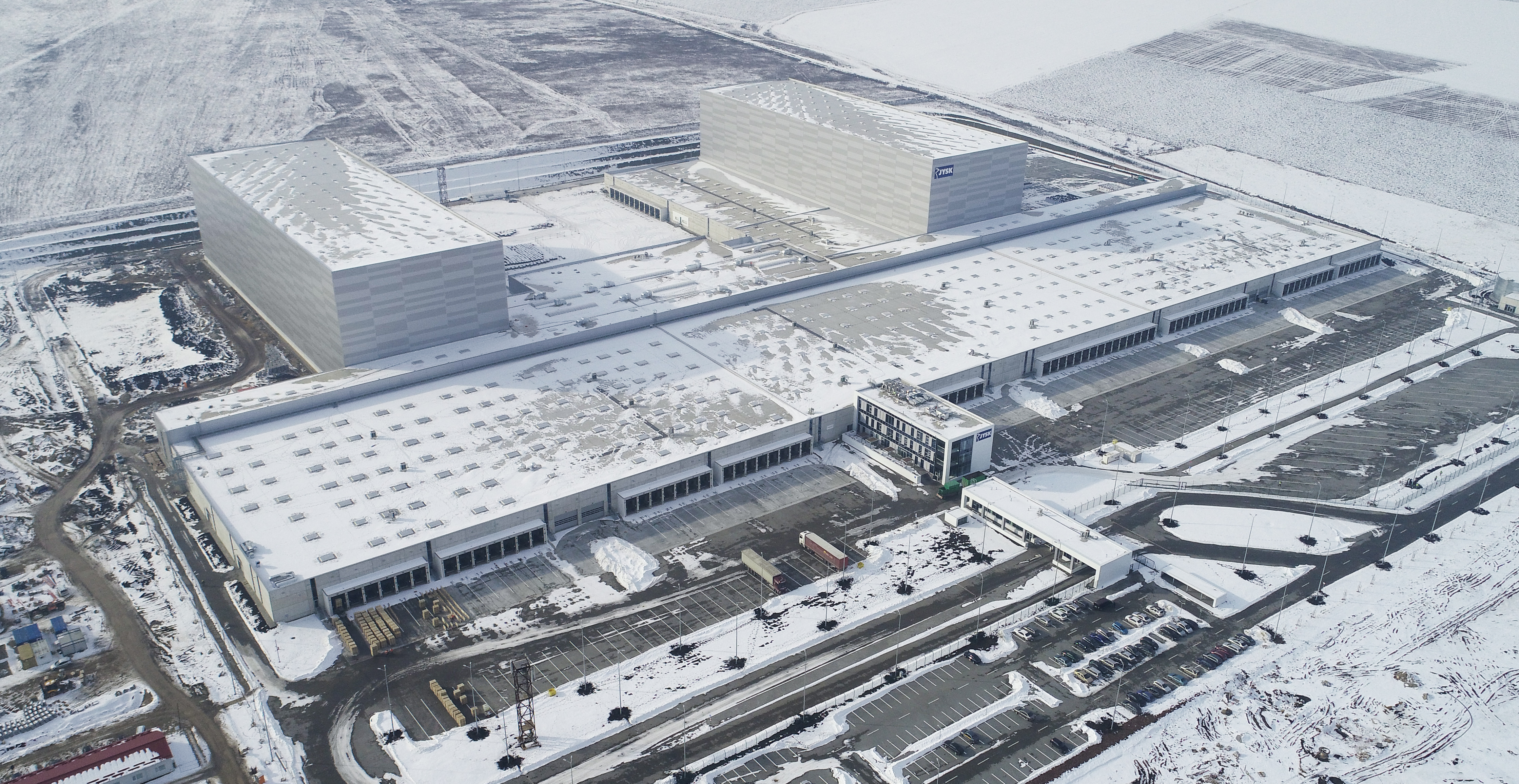 Near Sofia, the capital of Bulgaria the construction of the 85,000 m2 distribution and logistics center draws to a close, where some constituent elements have already been handed over to the client, JYSK.
The two high-bay warehouses, each 10,000 m2 in size rises 43 meters into the sky and are connected by a 460 meter long and 65,000 m2 large entrance hall.
Construction began in May 2017.