Topping-out ceremony DSV Hedeland
Category
Kontor / erhverv, Lager / logistik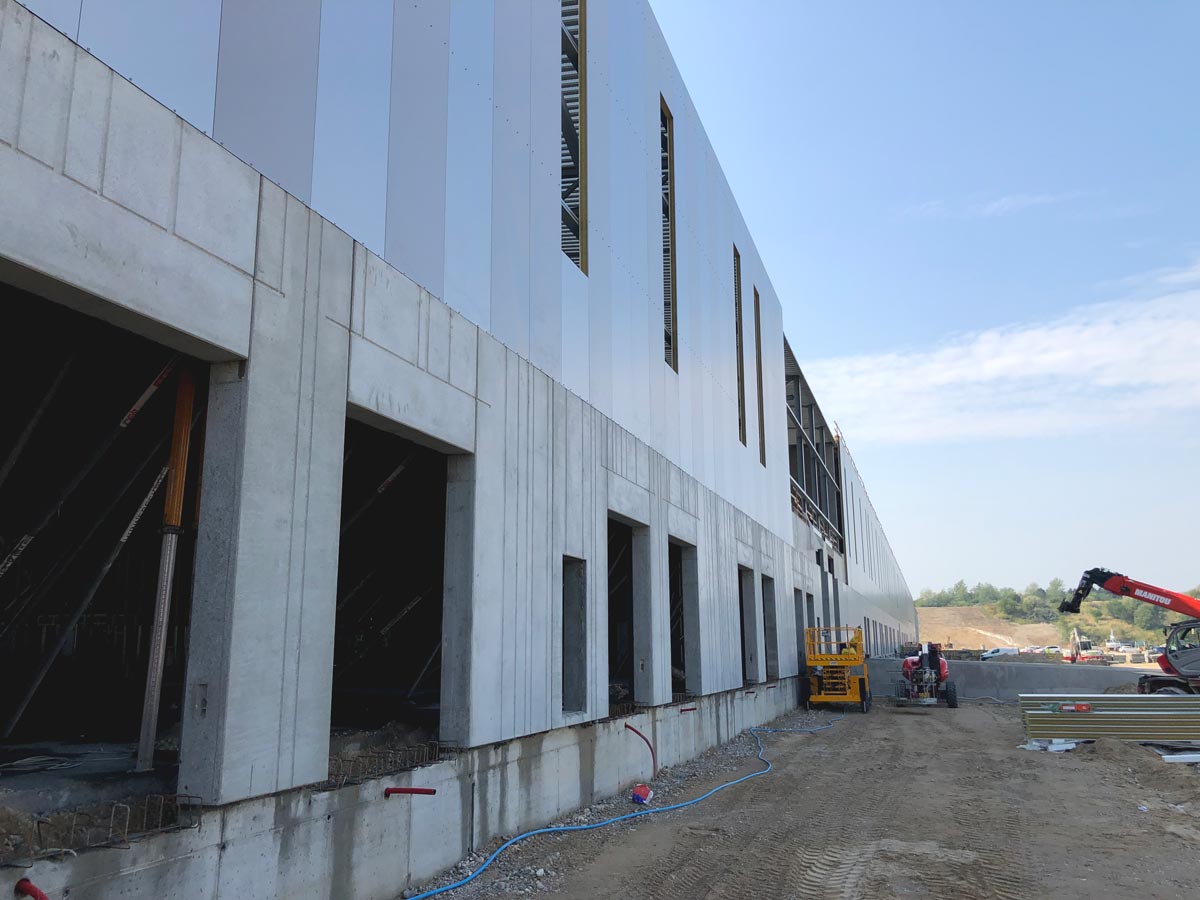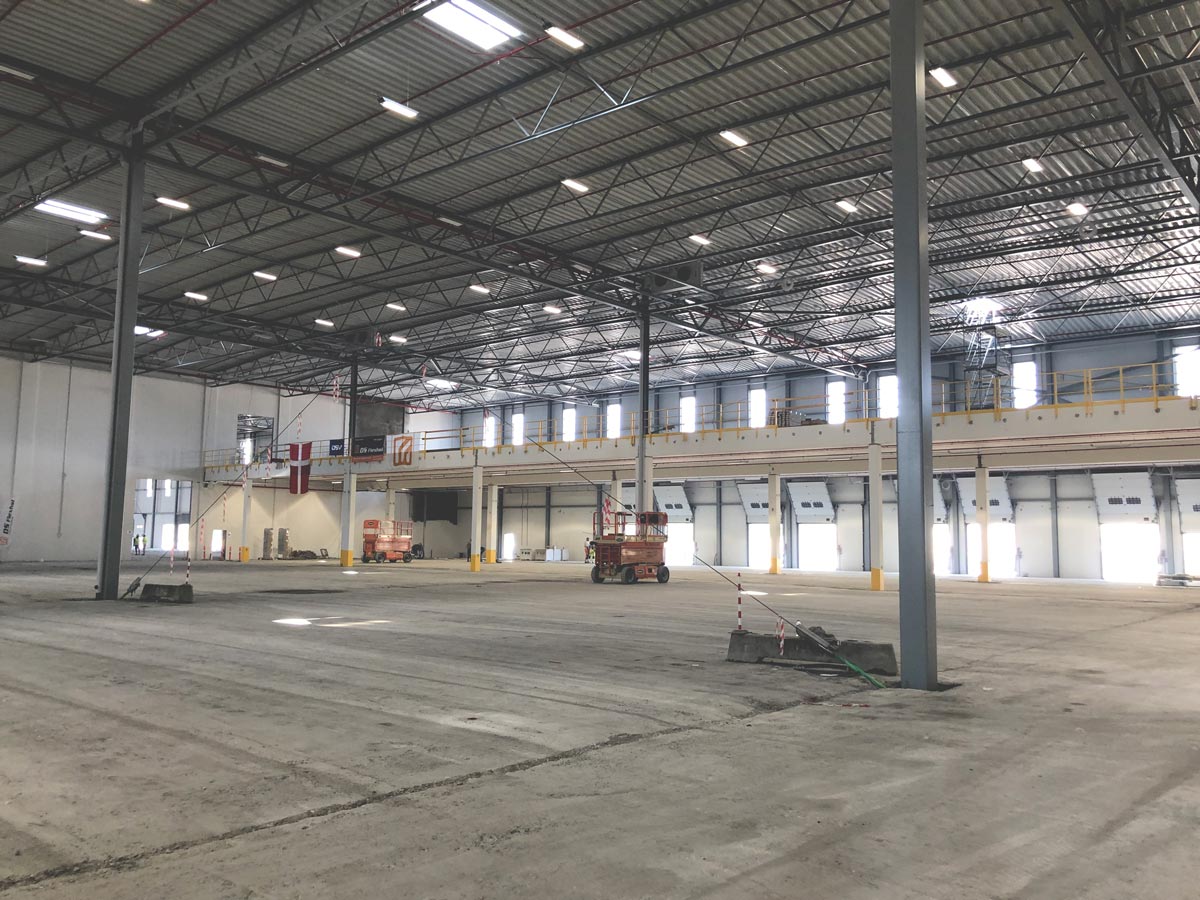 At the end of august we celebrated the topping-out ceremony at DSV Hedeland. The festivities were celebrated with speeches by the developer and the contractor in an otherwise tight schedule. The 48,000 m² will be completed in the end of 2019, which means that the building process is completed within one year.
The building is one of four stages with a total build up area of more than 150,000 m², which will make it the largest hub in the DSV group in Northern Europe. The location is ideal with the headquarter of DSV nearby and Zealand's efficient infrastructure close by. The area is a former gravel pit, which is placed right next to Hedeland – a scenic area with hiking routes, rare toads, butterflies and plants. The water from the logistic complex is passed through drainage basins into the creeks that branches around Hedeland.
The complex follows the design standard developed by ak83 arkitekter in collaboration with DSV.