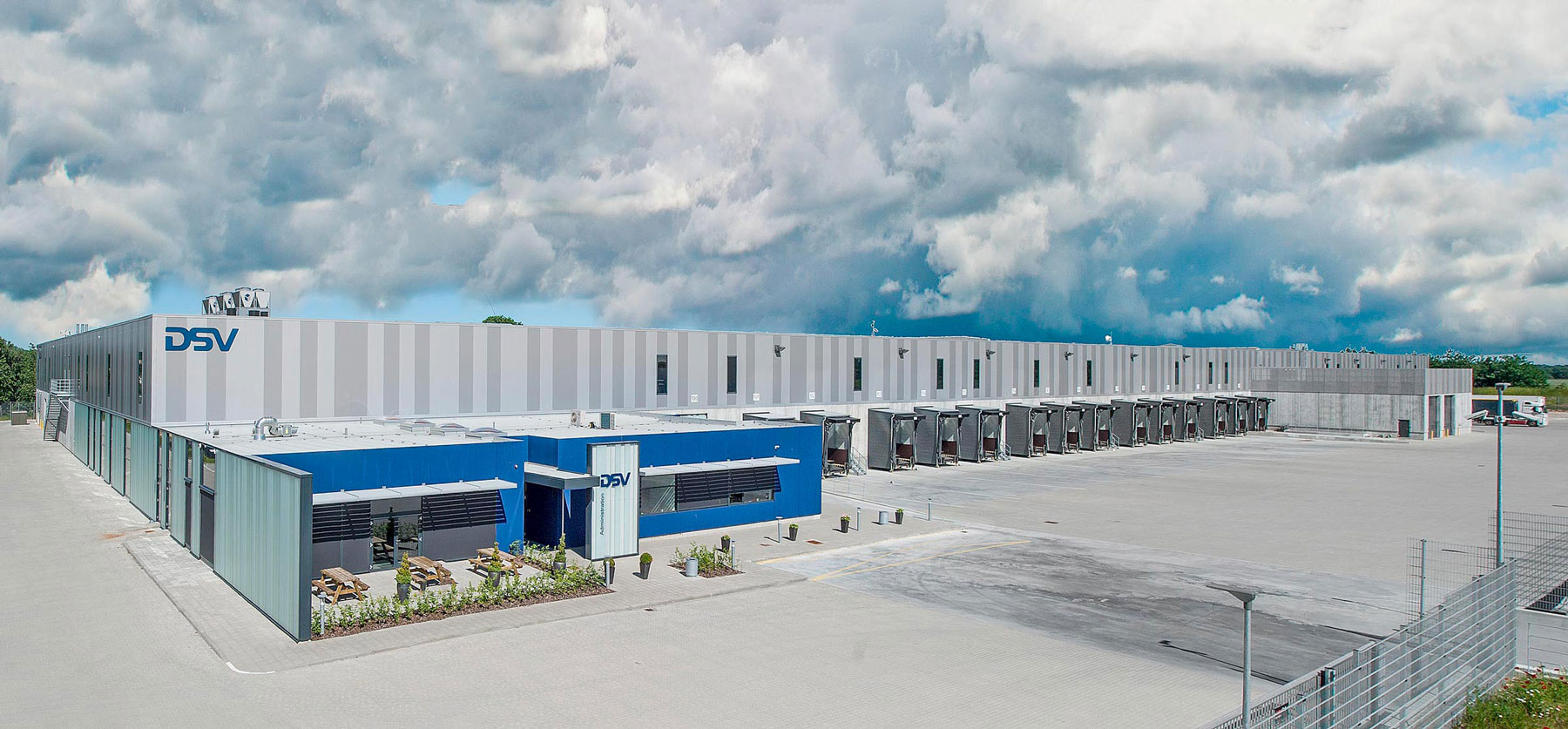 Almost as far as the eye can see; that is the immediate impression the first time one looks at DSV's new logistics storage facility in the village Øm, just a few kilometres southwest of Roskilde.
Even though a storage unit of 23.000 m2 is an impressive size, the building has been designed with a harmonic and homogeneous expression in mind; the facade is clad in varying light-grey silver coloured plates giving the building a calm expression that doesn't dominate the landscape. The vertical pattern is a recurring design element in all DSV's new storage buildings and has been developed in collaboration between DSV and ak83 architects.
Visually the office and the storage area are connected by a characteristic architectural wall element in U-Profile Glass on the southwest facade of the storage unit. The glass wall acts like a windscreen and logo section towards the main road in Øm and is repeated by the two entrances to the office where it functions as luminous walls for the administration signs.
The new logistics facility is going to serve customers from the pharmaceutical industry and indicates already from the outside that priority has been put on building light and inviting storage units.