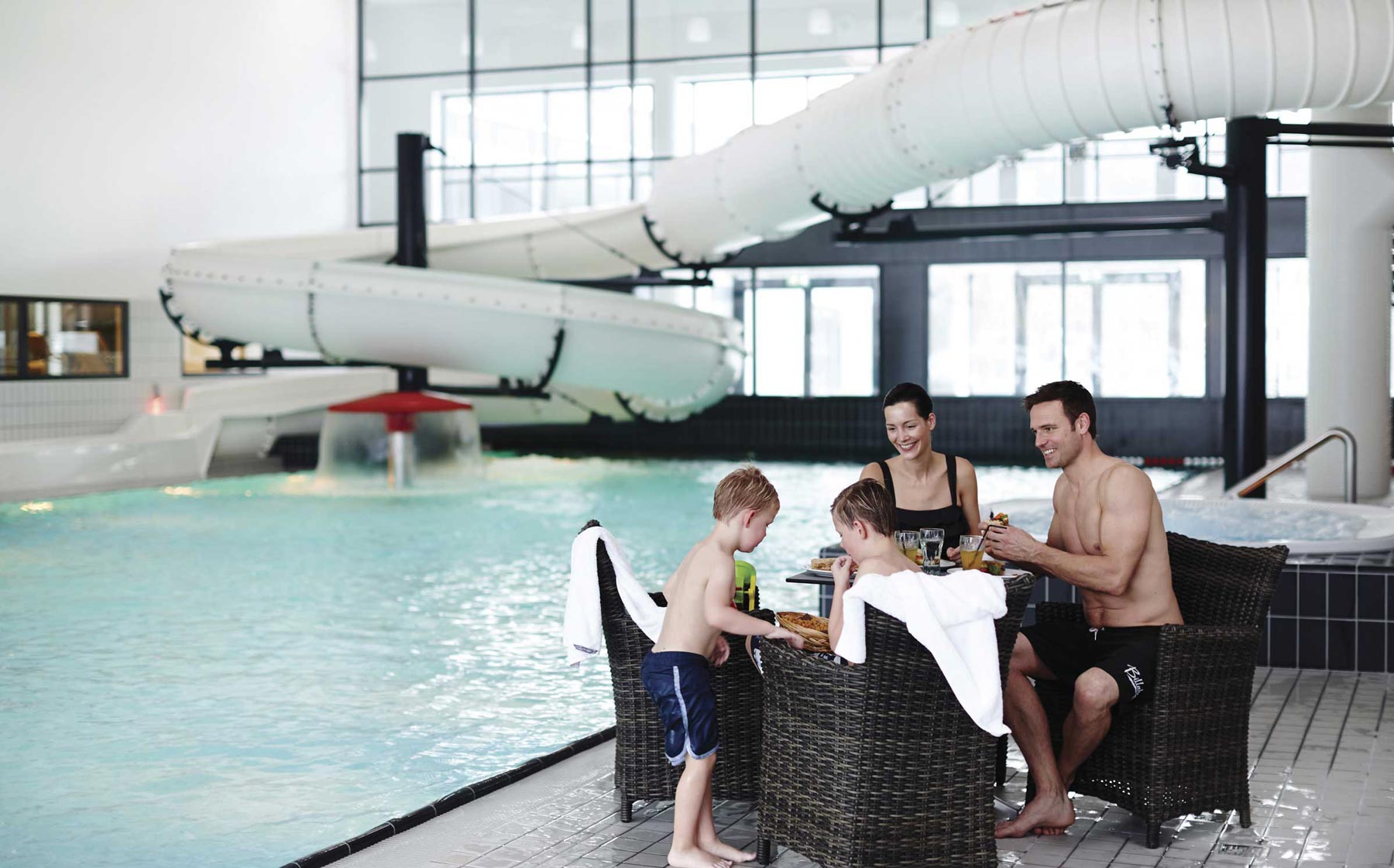 In connection with the renovation and expansion of Himmerland Golf and Spa Resort ak83 architects also designed an accompanying water theme park.
The water theme park is designed to accommodate play, experiences, exercise and relaxation.
The large basin is traditionally shaped in a rectangle, which can be practically divided lengthwise with ropes for swimming. At the rim of the swimming basin a large toadstool is installed with a waterfall, bubble zone, bubble bath and a big water slide. In one corner of the room a small baby basin is built into the wall with a fountain and oversize ducks. A café area, that also serves the nearby bowling centre, is located in connection with the water park. During summer the sun can be taken in on a large tree terrace just outside the large window sections of the water park.
The water park is designed in white, grey and black tiles, while the bottom of the baby basin is a rainbow mosaic – furthermore the ceiling is clad in mirror mosaics to give a fun 3D experience.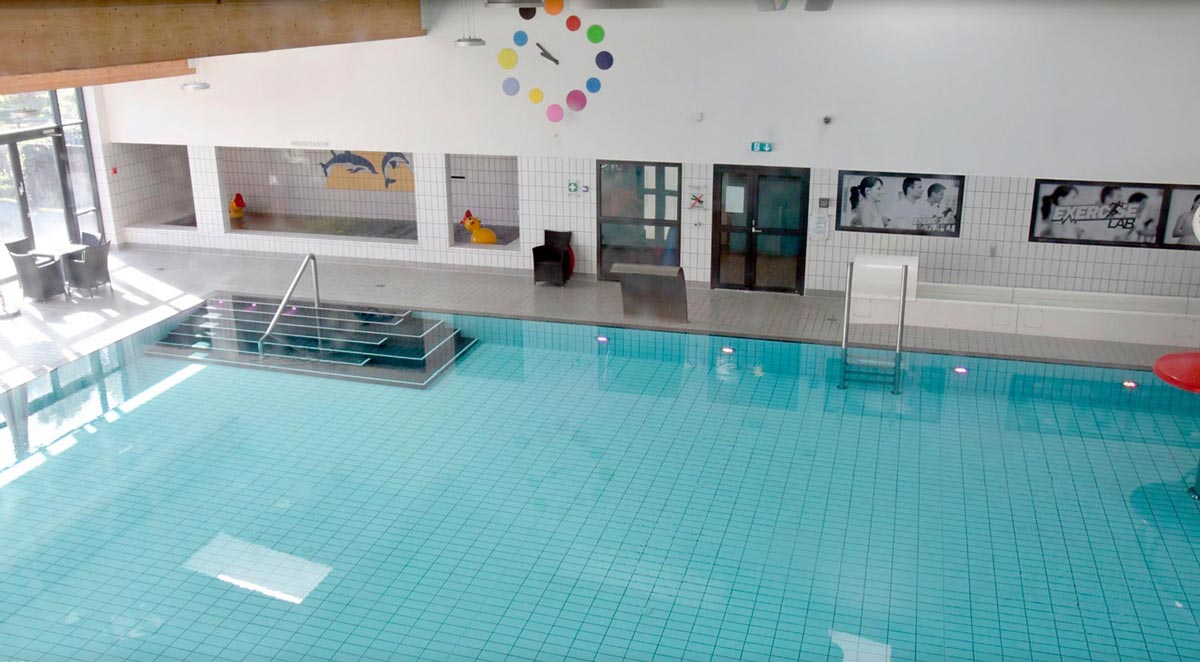 Svømme- og badeland med muligheder for leg og motion. Indeholdende babybassin, vandrutsjebane, spabad og stort udeareal hvor solen kan nydes om sommeren