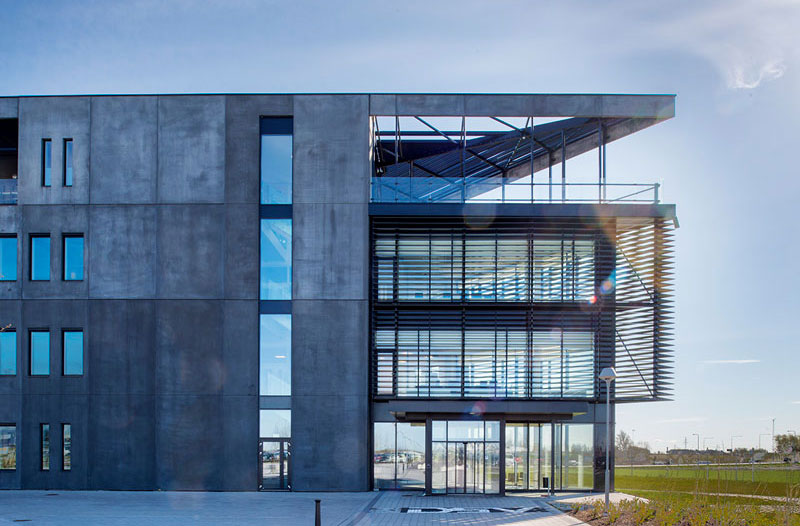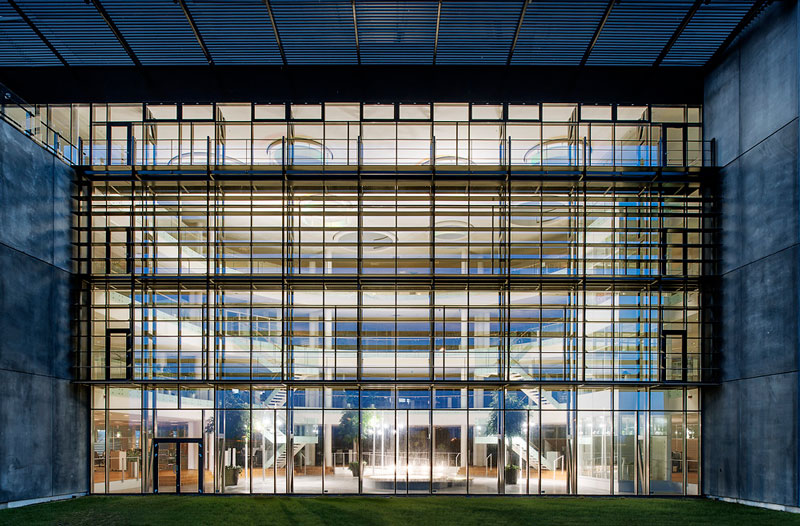 As a landmark for the area, DSV's enormous transport and logistics terminal is optimally situated near the motorway exit by Landskrona S. The project is the largest of its kind in Northern Europe and is an example of a large-scale building carried out with well thought out, architecturally designed solutions and a resource conscious way of thinking that optimizes the economy in the project.
The office building is located as a spearhead in the southeast corner of the compound towards the motorway exit. The architecture is modern with black facades and large glass surfaces giving out a beautiful light in the evening.
The 10.350 m2 domicile is distributed over four floors around a semi-circular atrium with contact to all the departments in the house, giving a splendidly open spatiality and contributing to a light and comfortable work environment. The administration building has generous glass sections and large terraces that give the passer-by a glimpse of the attractive work environment inside.
The reception is located in the front part of the building on the ground floor and the desk areas are distributed in open offices in three levels. The connection between the rooms give all the employees and the top management easy access to a variation of work areas, both semi public with a lot of interaction between employees or more quiet and shielded focus areas. The third floor holds a meeting centre and the canteen from which there is access to a large roof terrace with an outlook over Landskrona and all the way to Oresund.
The building has been awarded "Stadsbyggnadspriset 2012" by the Board for City Planning in Karlskrona.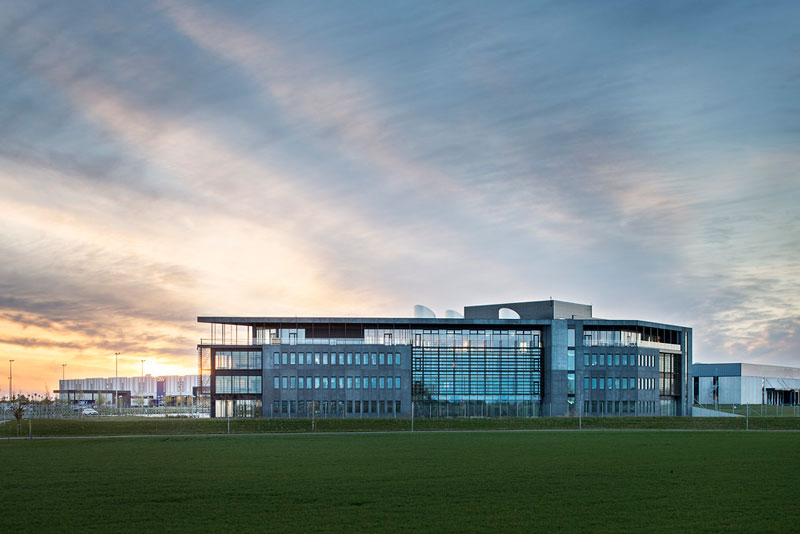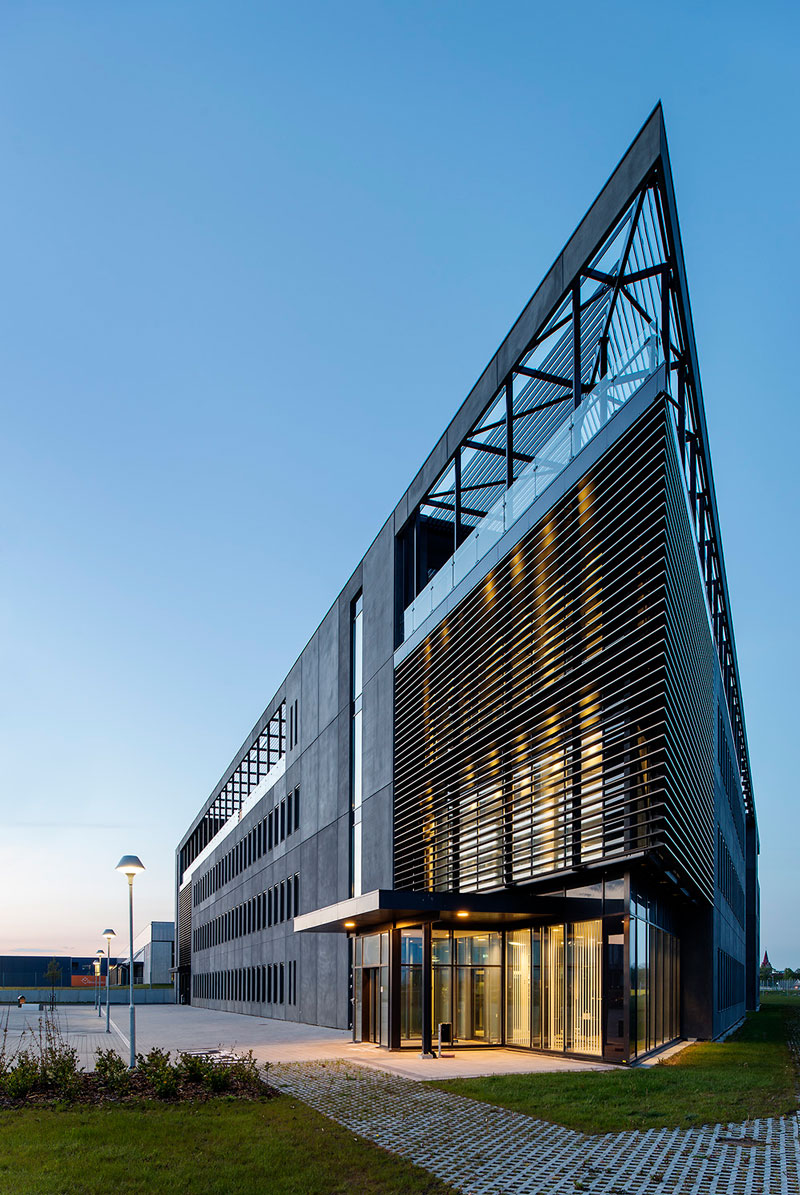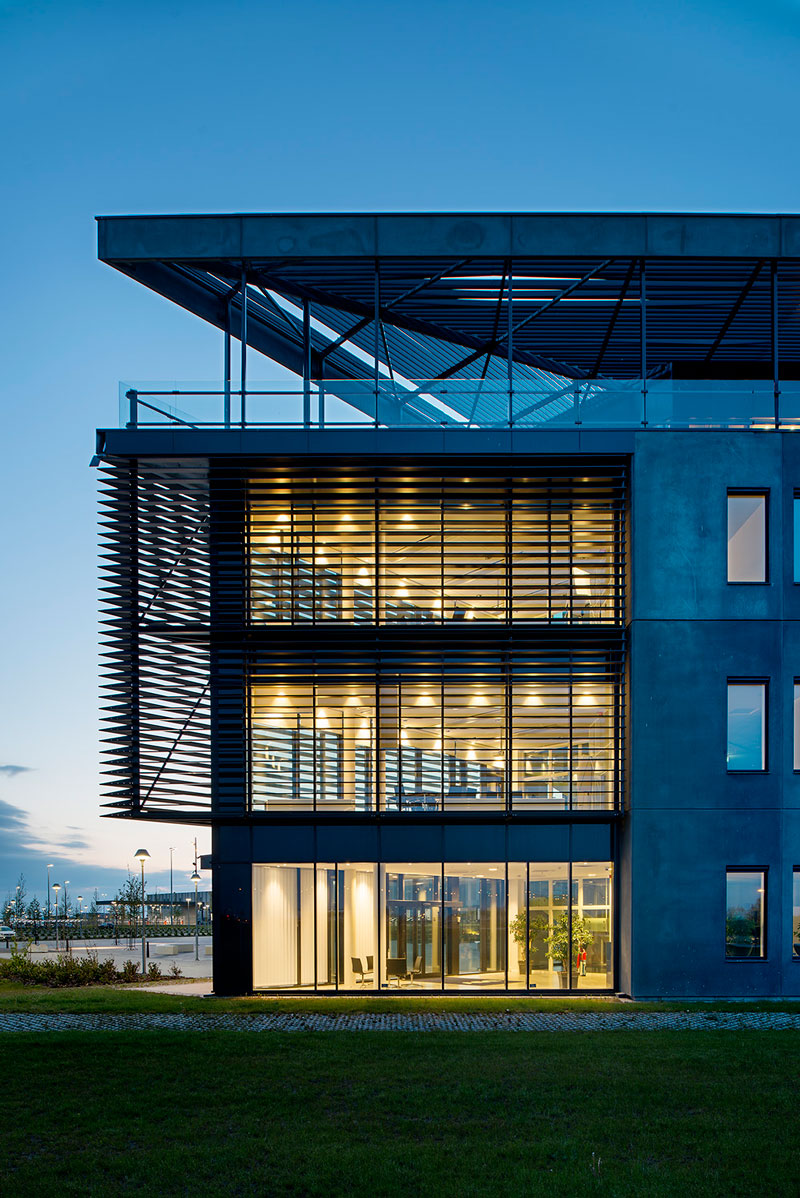 The facility was awarded "Stadsbyggnadspriset 2012" by the city building committee in Karlskrona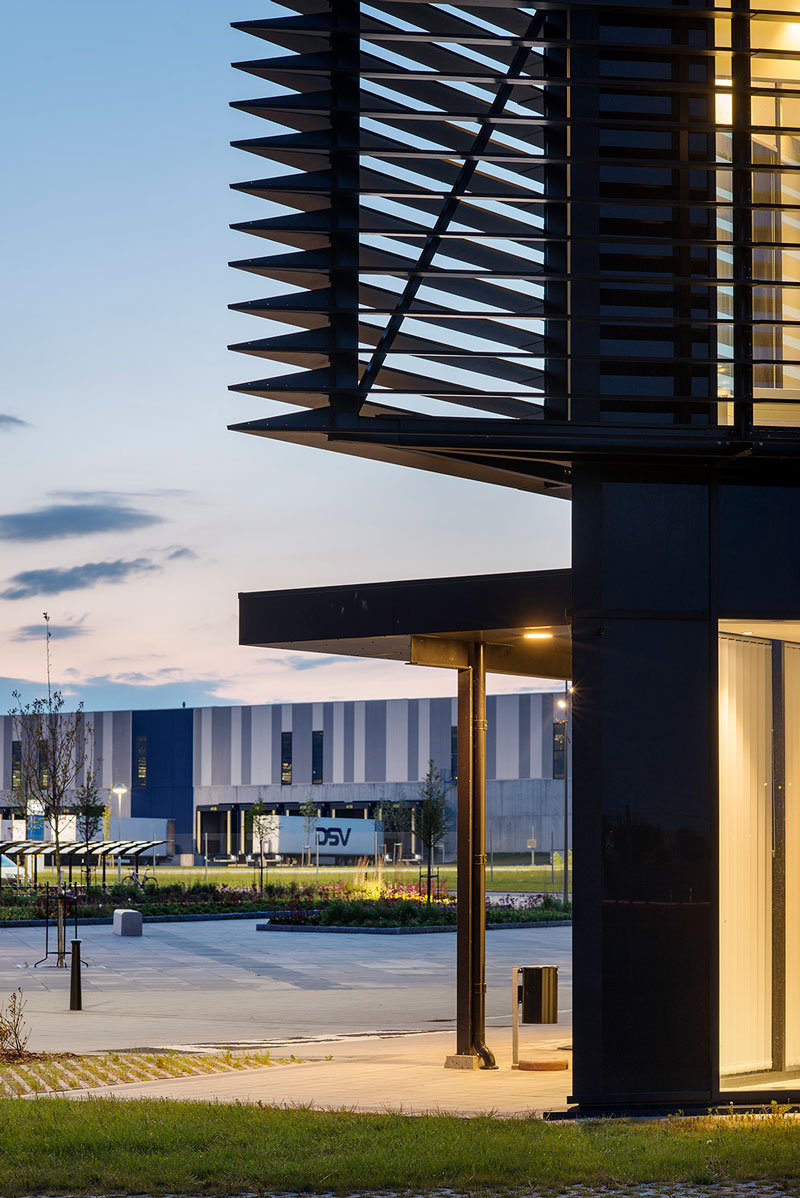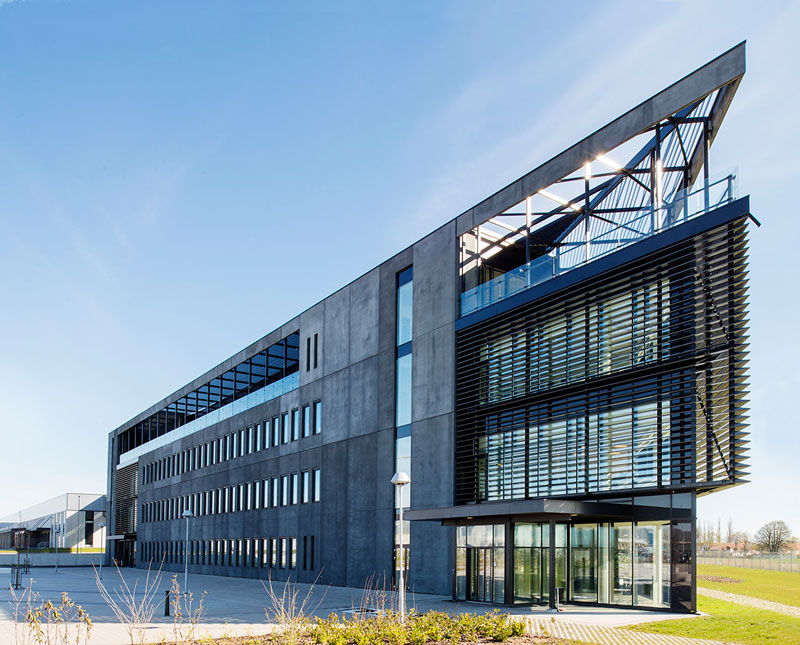 DSV's enormous transport and logistics terminal has become a landmark for the area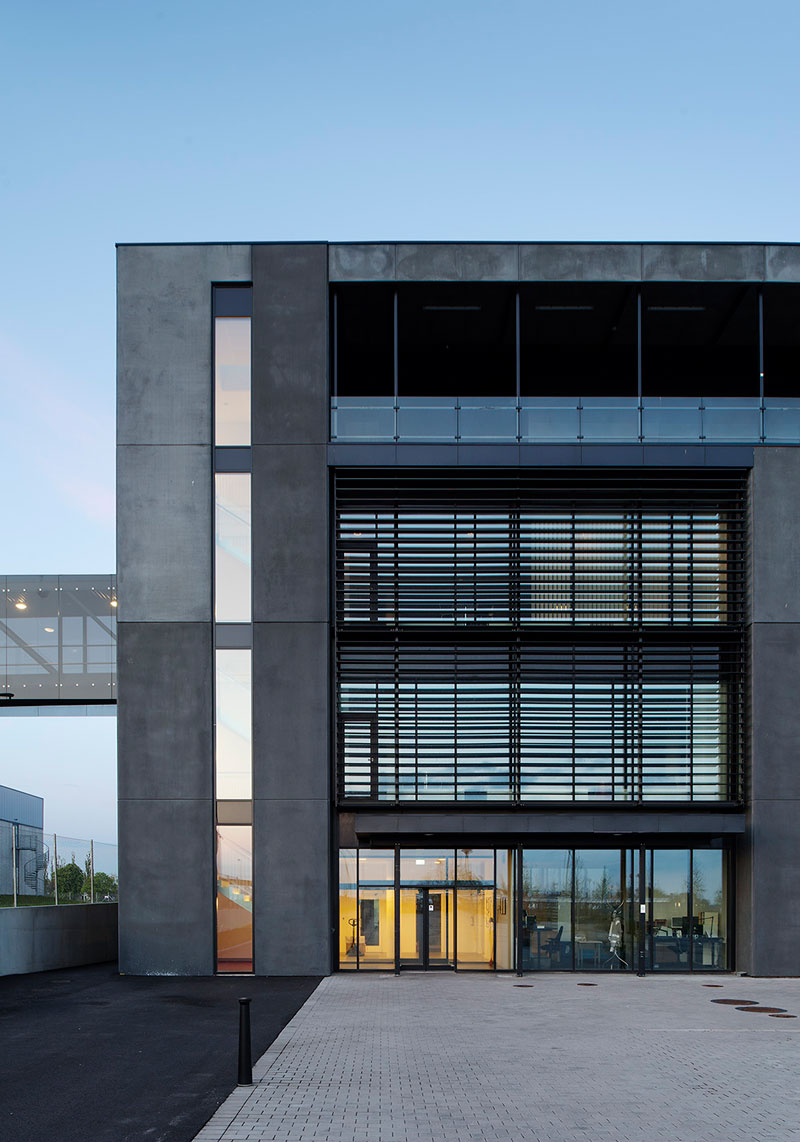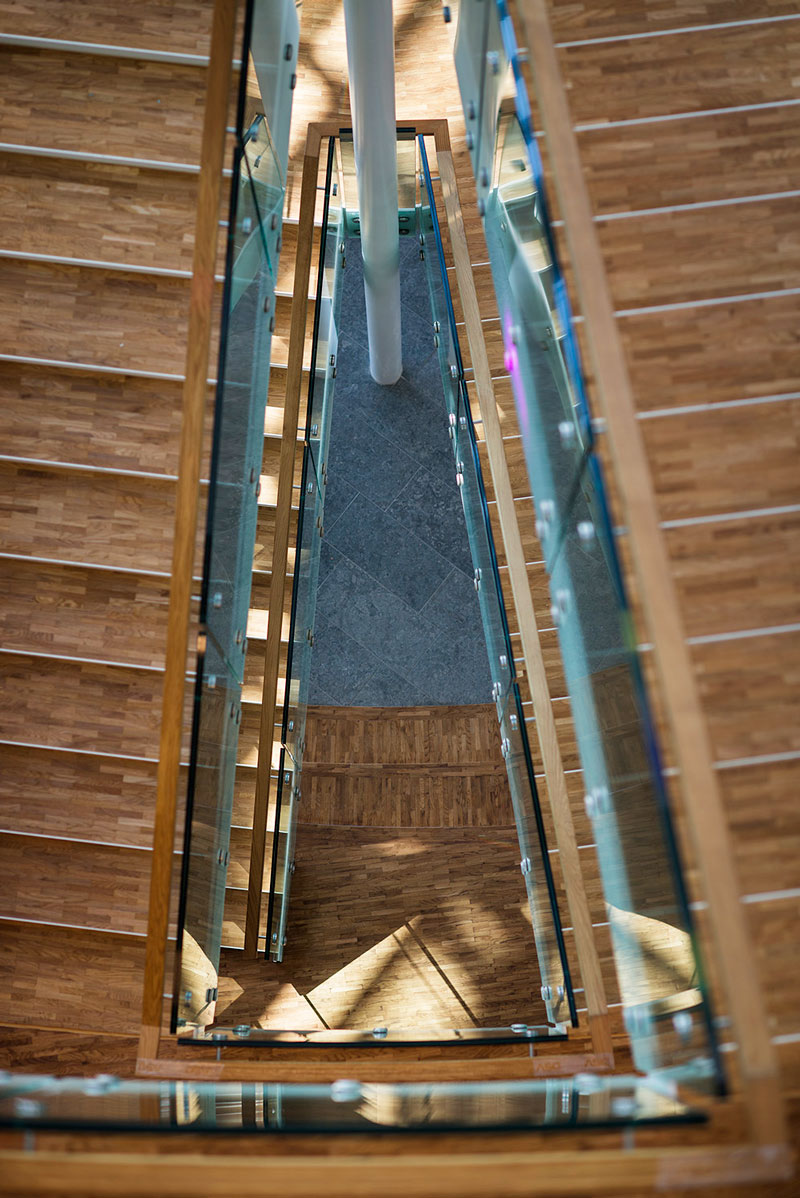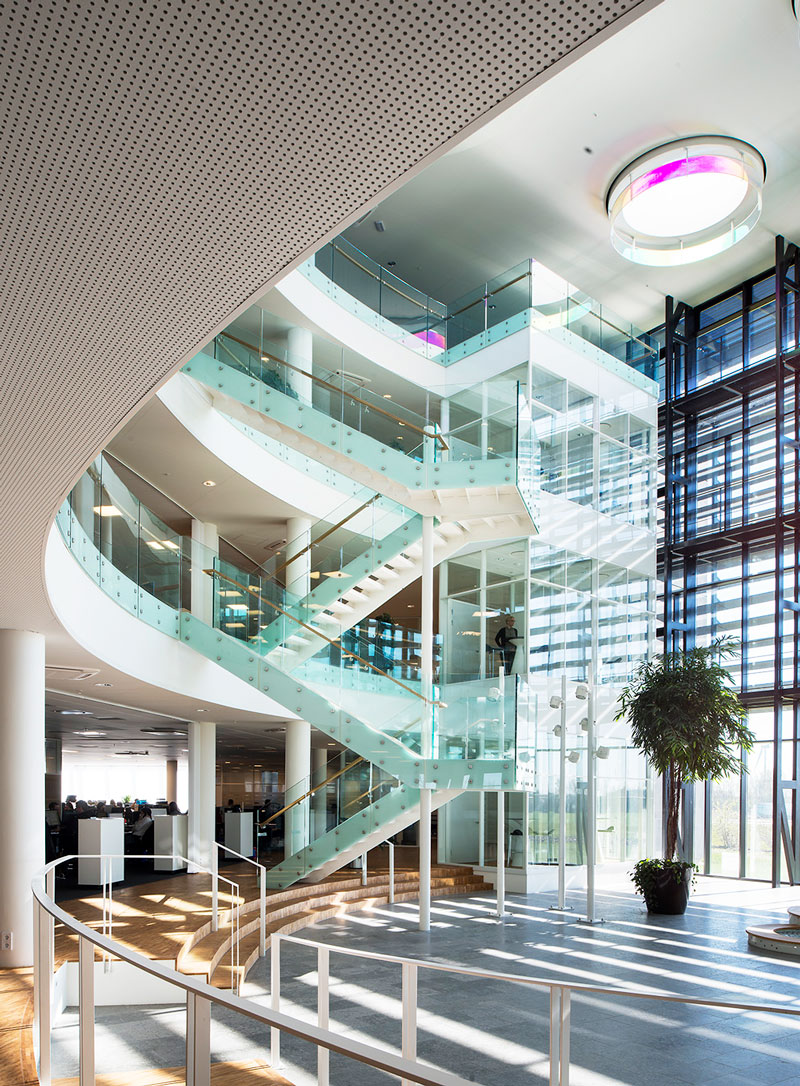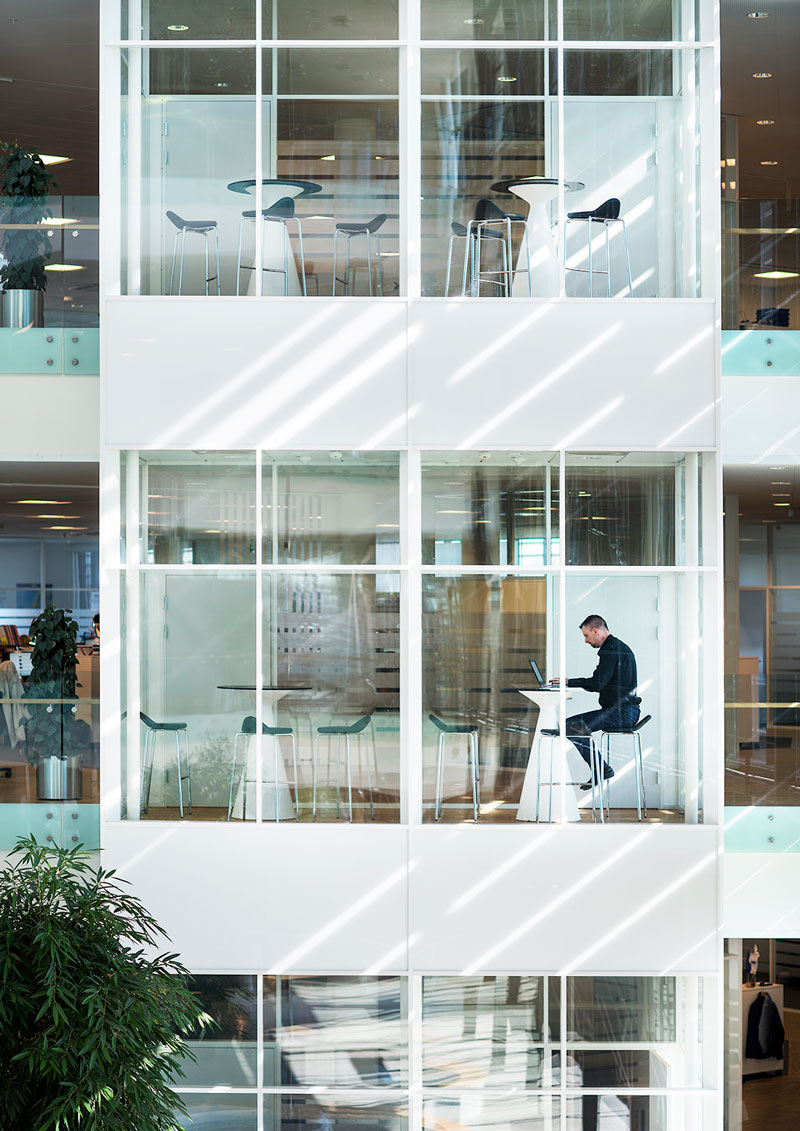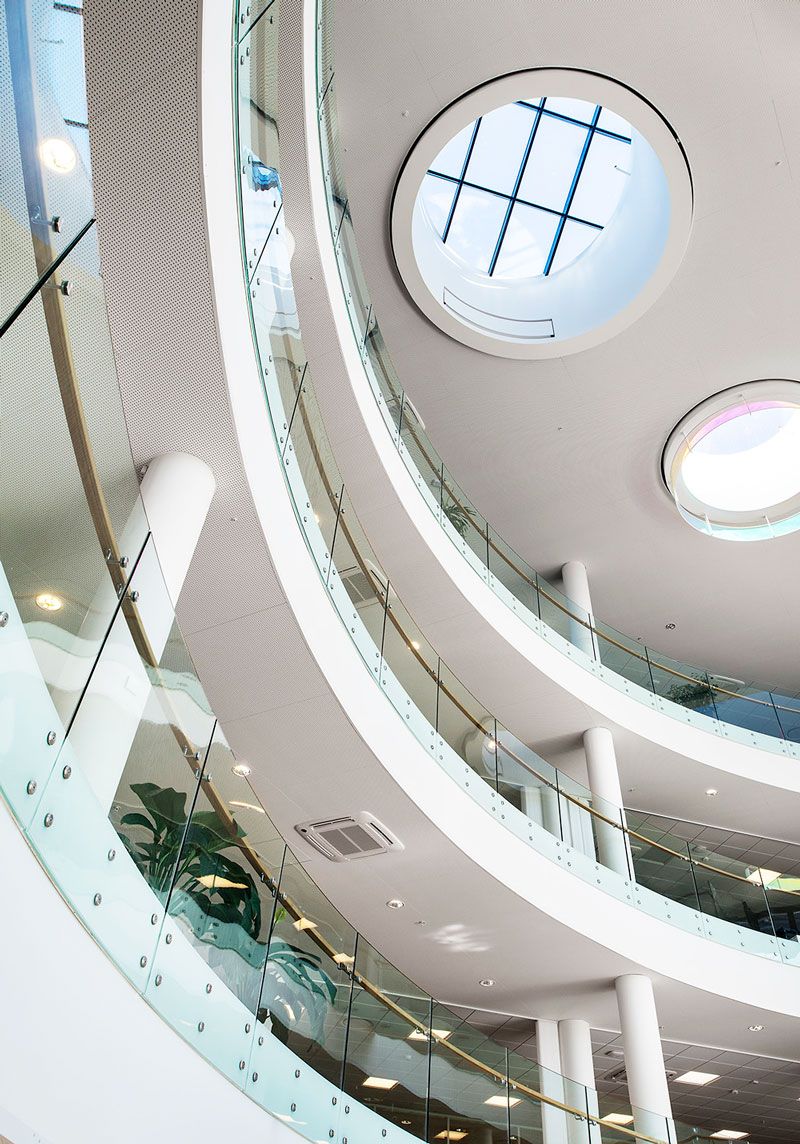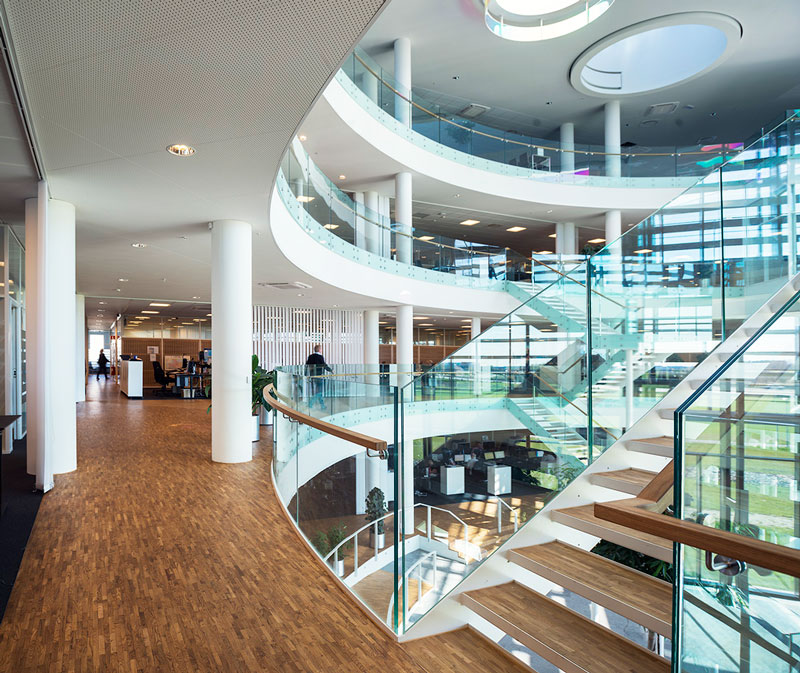 The project is an example of how a large-scale facility can be executed with well thought-out, architect-designed solutions.