Skuldelev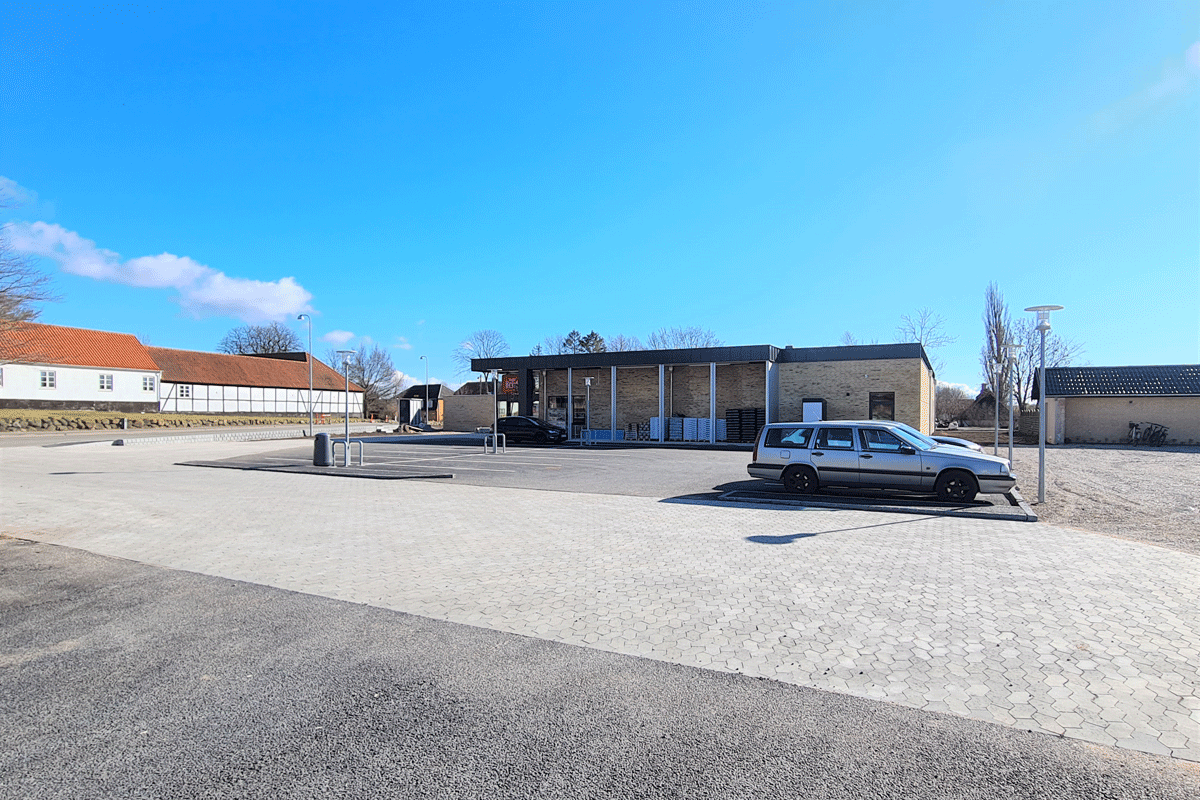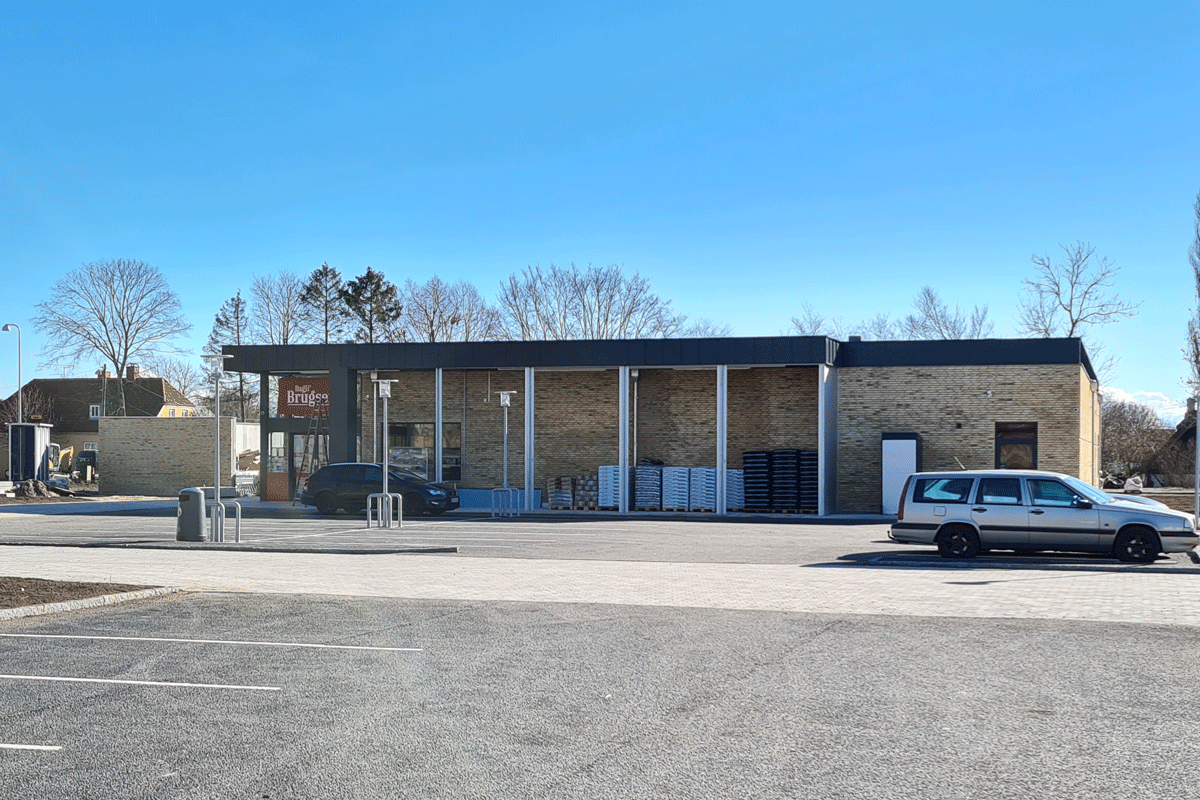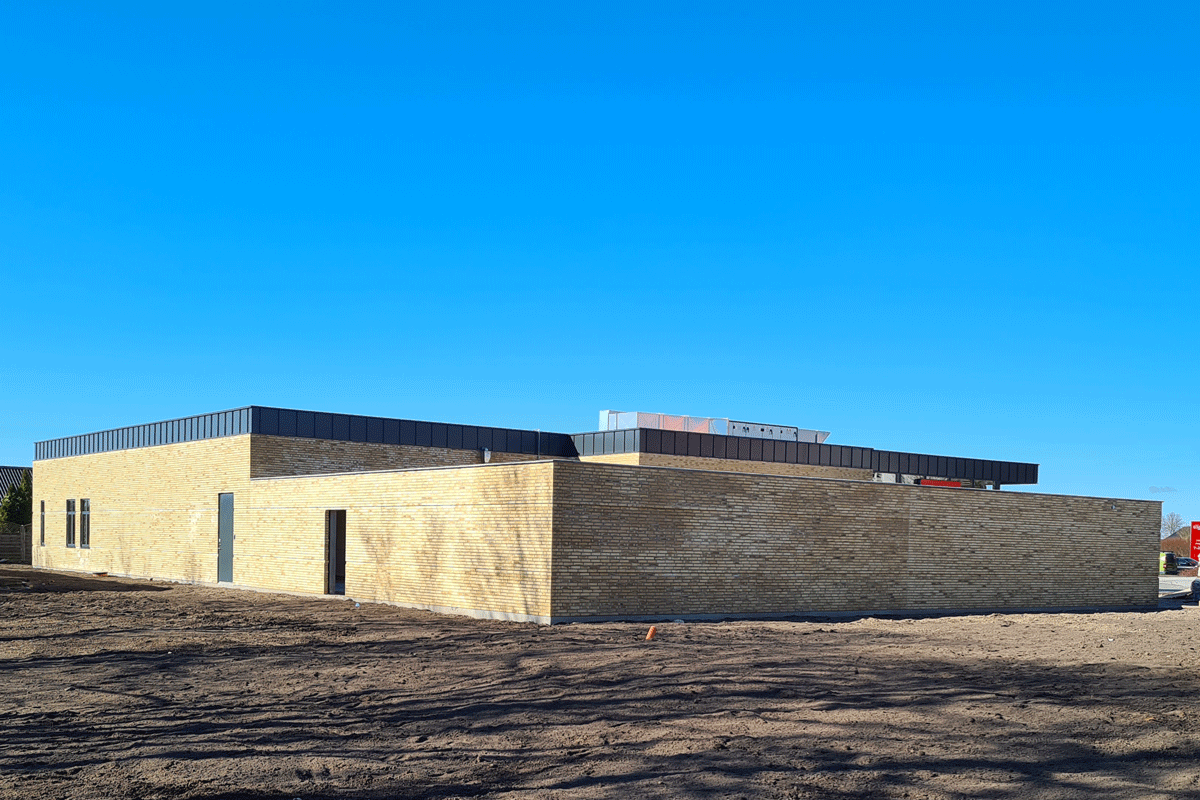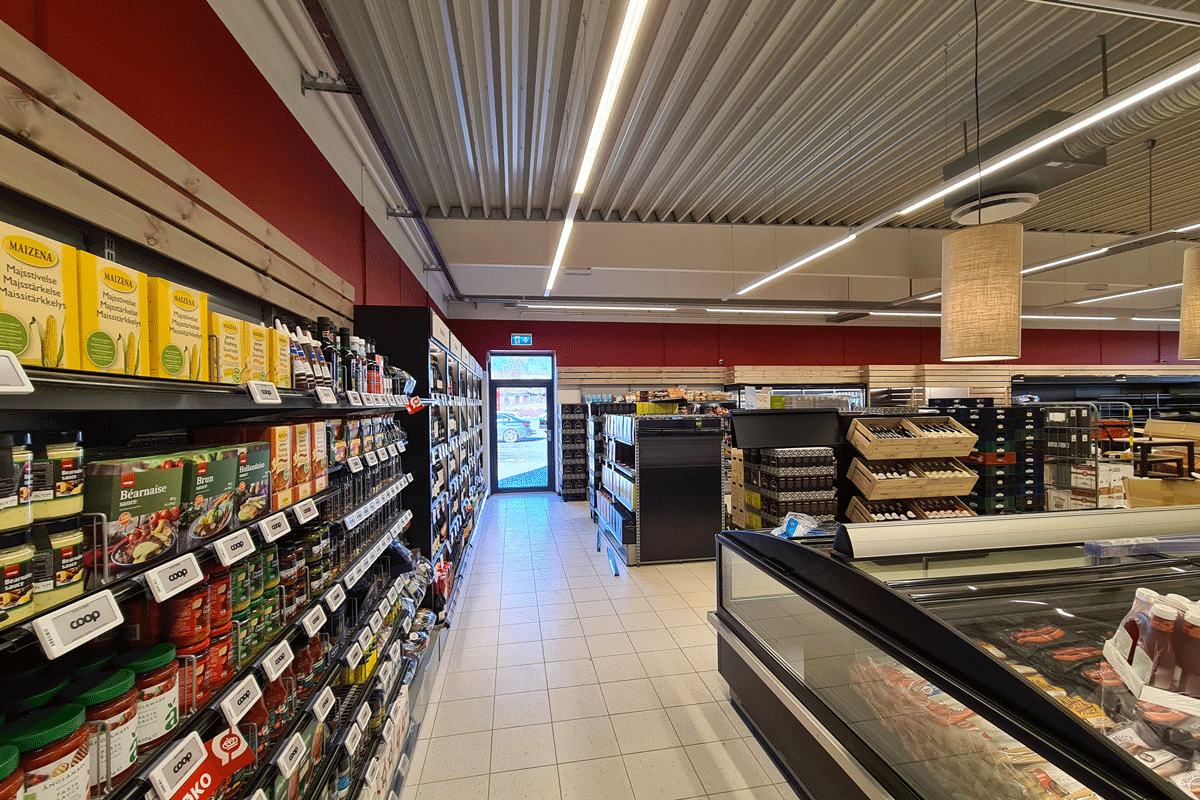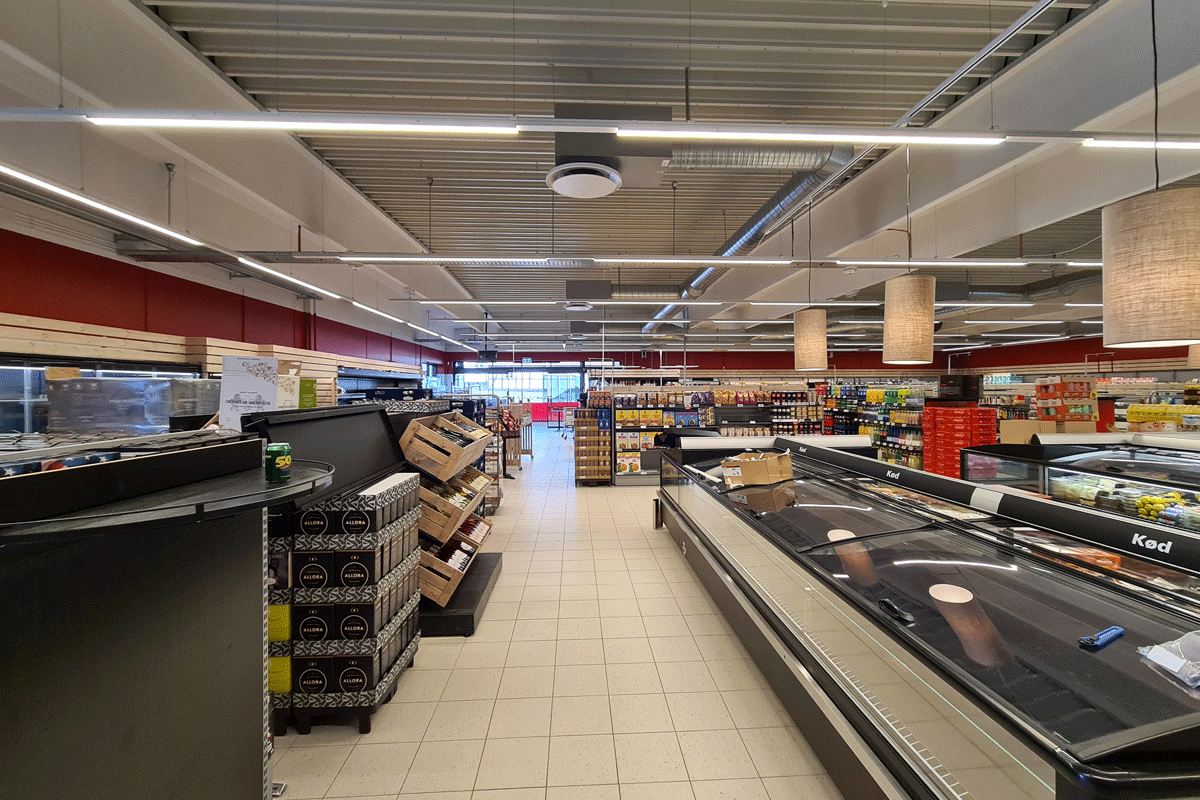 15th of March was the last day of opening for the old Daglibrugs in Skuldelev, and 18 th of March 2021 the new store opened, a few hundred meters from the old one.
This increased the shop area from around 250 to 742 m2, plus 48 m2 of covered space for the entrance and garden center.
The building has a yellow-red soft brick façade. Facades have continuous cornice bands of graphite grey aluminum cladding to finish the brickwork. The exterior walls of the warehouse have the same brickwork and finish as the main building, but lower, so that the warehouse forms a natural integral part of the building. Throughout there are 2 recessed brick courses in the brickwork. The horizontal cornice band continues to the north elevation beyond the covered area, and the full height glass facade for the entrance and attic in the north east corner of the building.
Integrated into the roof of the canopy are automatic roller blinds which can close down to the ground outside shop opening hours. The entrance to the warehouse can be closed with an automatic sliding gate.