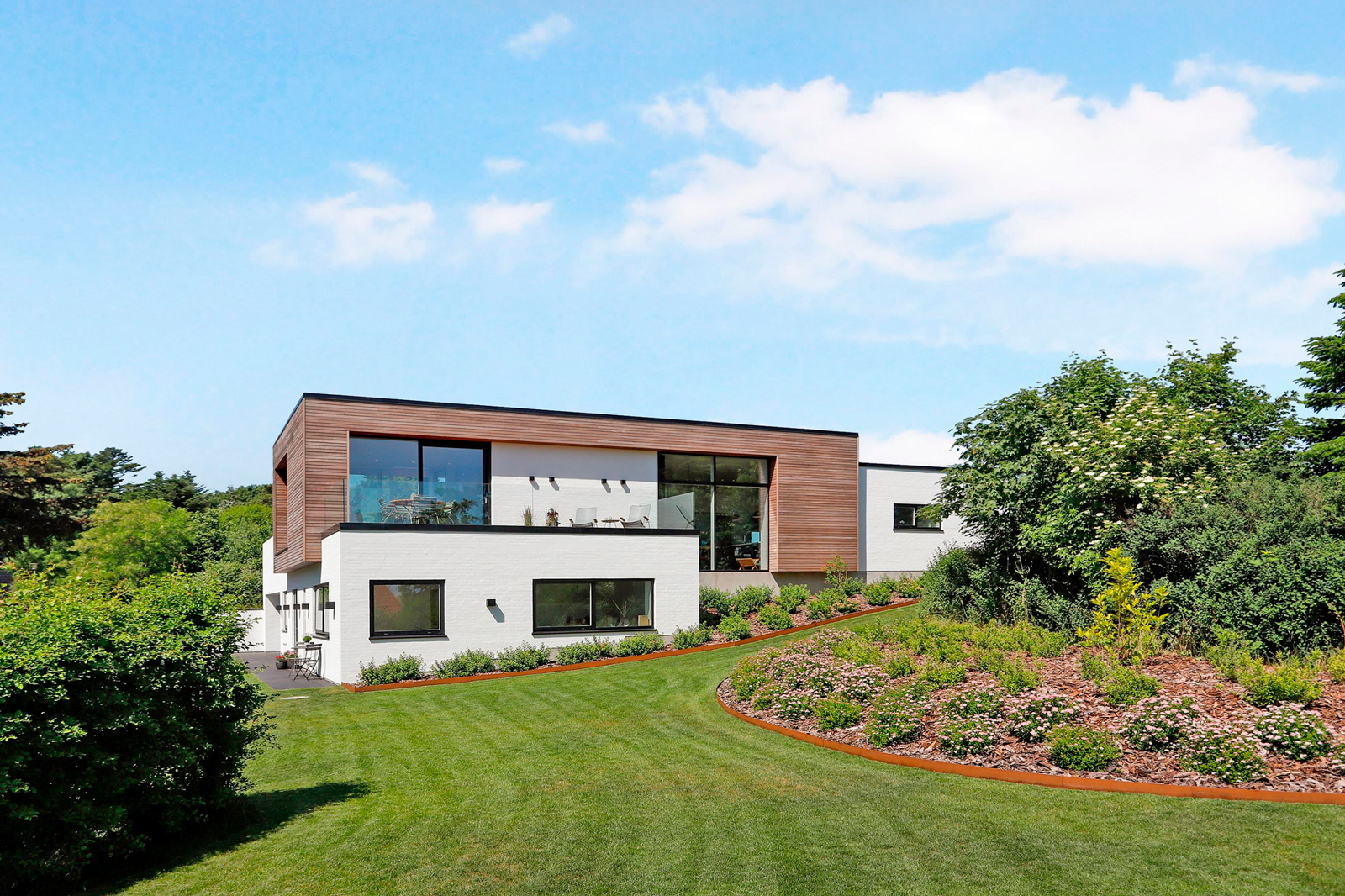 At the end of the church passage near Vennebjerg Kirke, also called the Beverly Hills of Lønstrup, this villa is located secluded in the hilly landscape.
The impressive view to Vennebjerg Chuch and the open landscape has been important parameters for the design and architecture.
On the slanted plot, the house is placed with shifted levels. The architecture is based on two blocks that cross each other in an overlap. The top floor is partly covered with cedar tree, which visually connects the two floors, and anchors the house to the sloping terrain.
The large terraces define the boundaries between house and garden, and the large terrace to the west gets sunshine from morning to sunset.
The interior is kept in clean lines and distinctive details with children's section, utility room and garage in the lower floor, while the upper floor contains the living room and parents' section.
The large parklike plot has wide lawns and tightly defined perennial beds marked by corten steel. The garden is open to church and over the countryside. Inside you can experience the scenery and the view from almost every room.
For more information about the acoustic solutions in Villa Bakkely: https://www.troldtekt.dk/Inspiration/Referencer/Private-boliger/Loenstrup