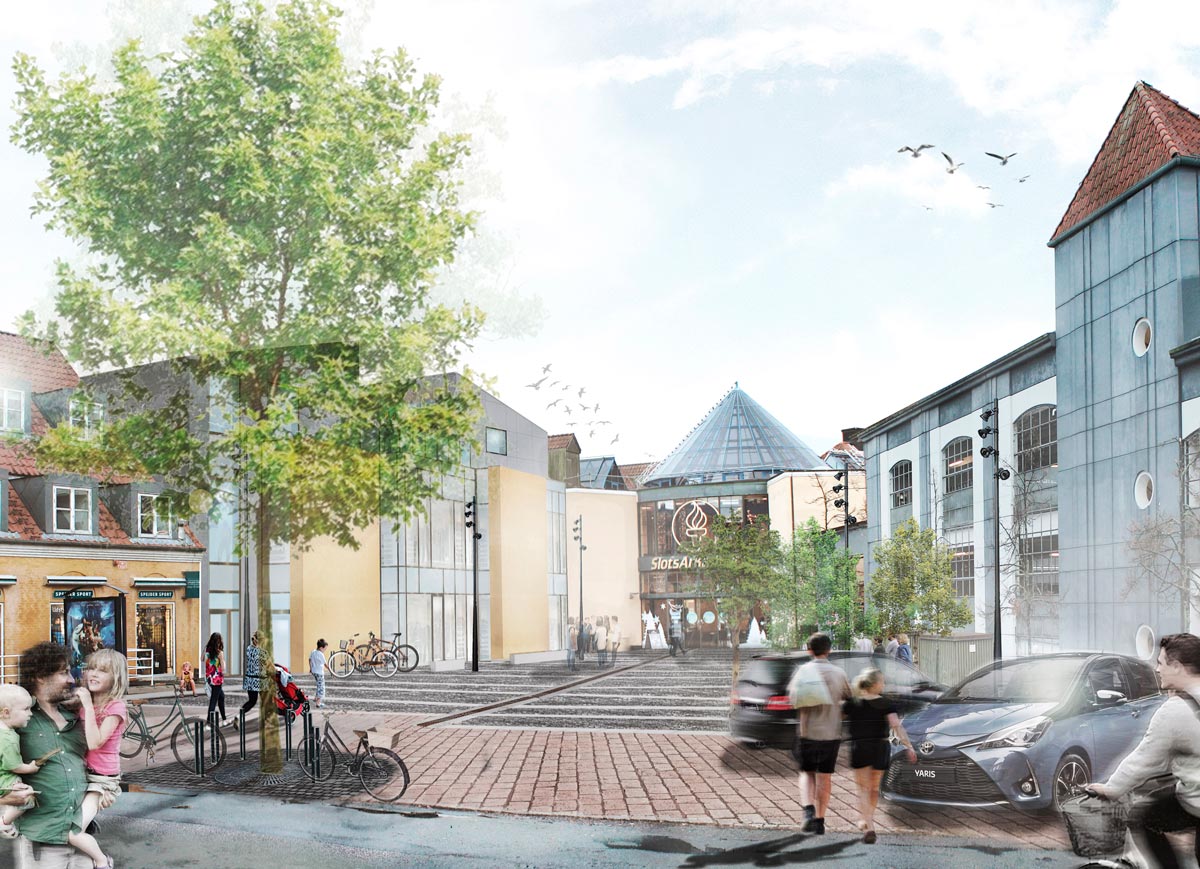 In the beginning of 1990's the "Slotsarkaderne" was designed by ak83 architects. 25 years after, the center is extended with a new shop of 2.400 m² together with 13 student apartments on the 2nd floor. The student apartments are connected by a large roof terrace with a view of Hillerød. The extension is built together with the existing center, while a listed neoclassical building from 1895 towards the pedestrian street, is included in the project as well.
Towards Danners Plads the new building appears with two large walls, which are finished with a washed brick façade in the same color as the existing center. Between the walls, large glass facades are filled in. The stairs to the roof terrace and the apartments are retracted from the façade. This part of the façade is cladded in painted aluminum panels. In this way, the new building is integrated into the existing architecture in Slotarkaderne.
The two-floor shop has entrance from both the center and the pedestrian street. Towards the street the façade has been brought back to the neoclassical style with quadrupole and new symmetrical windows.
The residents in the old front building have access to an inner-roof terrace at 1st floor.
The 13 apartments at the 2nd floor are illuminated with a large glass façade towards the roof terrace and skylights. The aparments have large bed loft, kitchen and bathroom with well-chosen materials and surfaces.