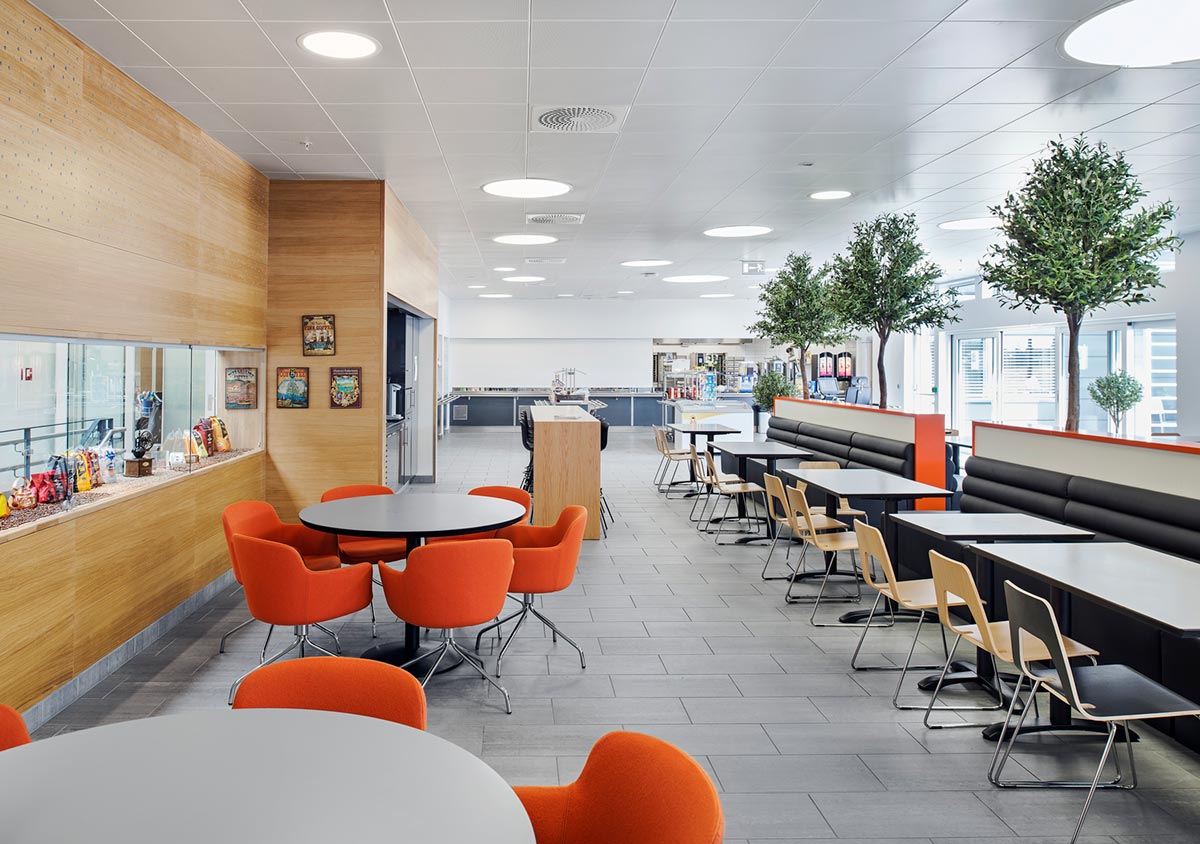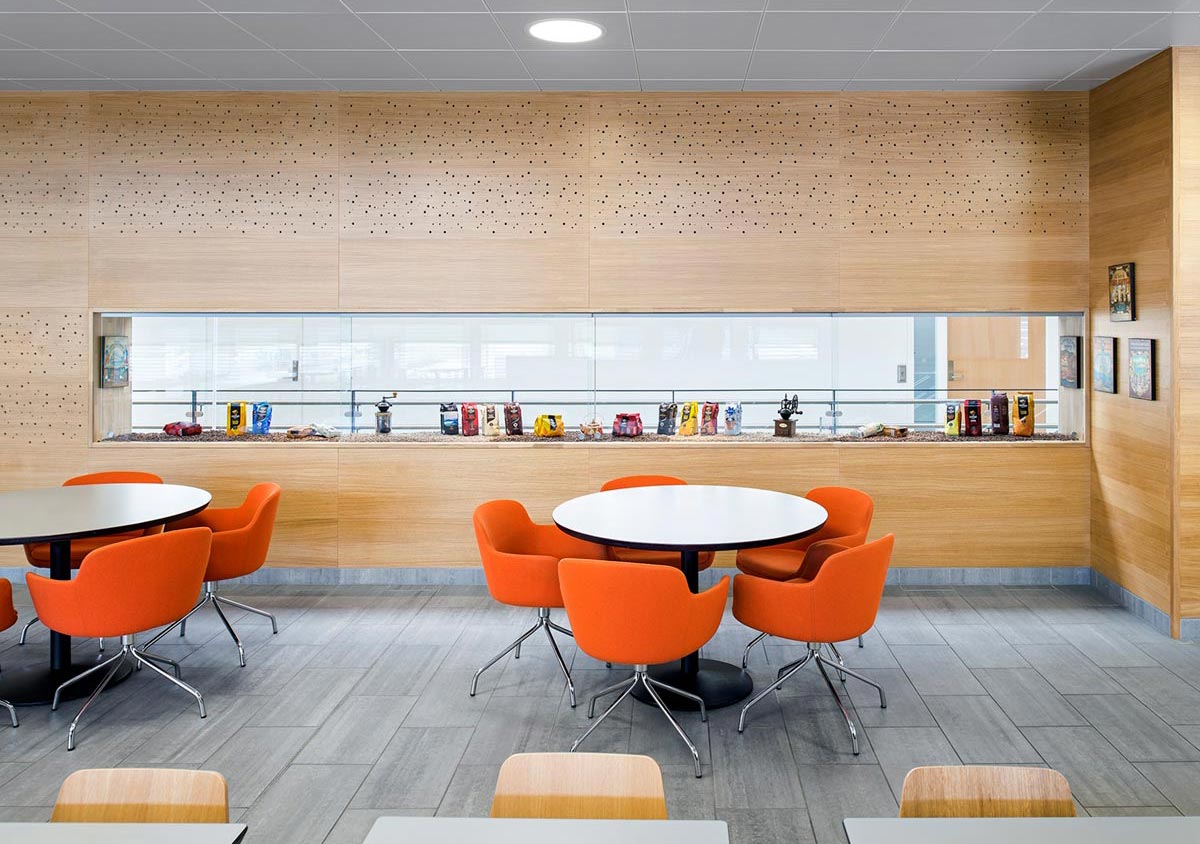 The administration building distinguishes itself as a fix point for the entire plan already upon arrival at Coop's central storage at Gardermoen in Oslo.
The rational design and expression of the architecture is supplied with sophisticated details, which together with the black zinc facade panels contributes to an elegant exterior.
Visitors are led via a footbridge to the front area of the storage building and arrive at the main entrance. The footbridge and the ramp are elegantly situated and connect discreetly to the paved front area. The sequence from the footbridge continues in through the administration entrance, further towards the main staircase, ending in a window section overlooking the distribution storage facility.
The administration itself is divided into two units by the footbridge and the main staircase. The first half includes changing rooms, canteen and meeting rooms, while the other half is arranged with office units. On the second floor the large, common canteen is located with direct access to a large roof terrace overlooking the southward area.
The project is infused with a rational and functional mentality, where function, aesthetics and environmental considerations go hand in hand.