ak83 arkitekter are currently working on two projects at REMA 1000 in Horsens
Category
Warehouse / logistics, Office / commercial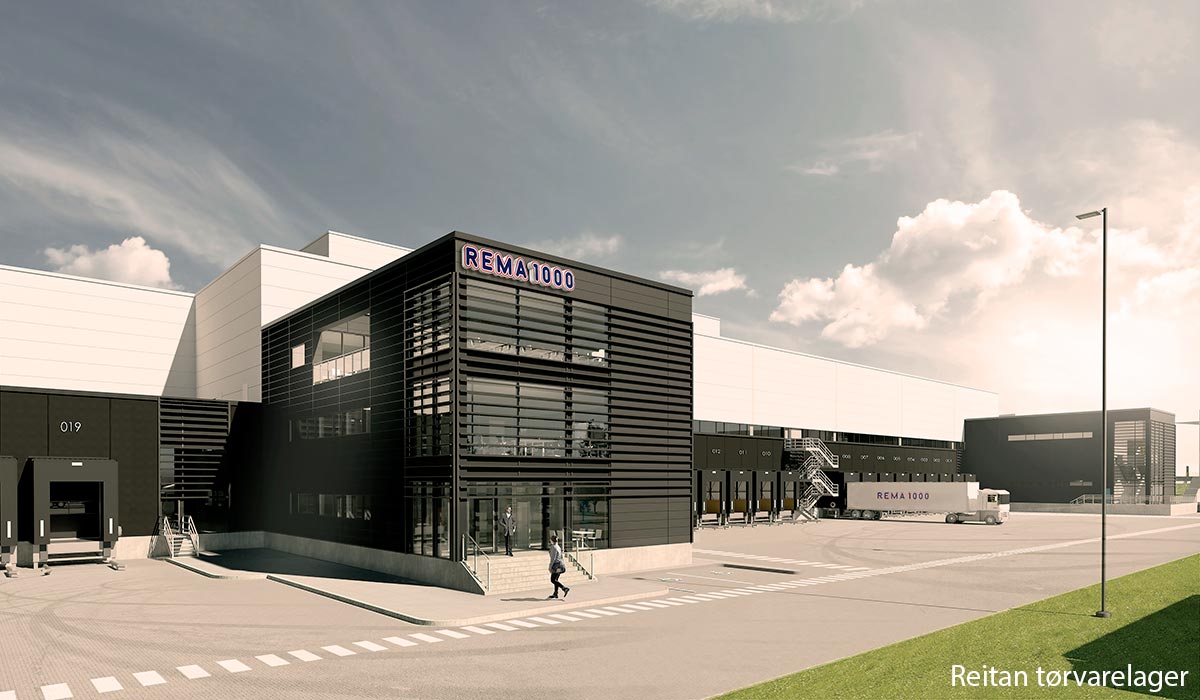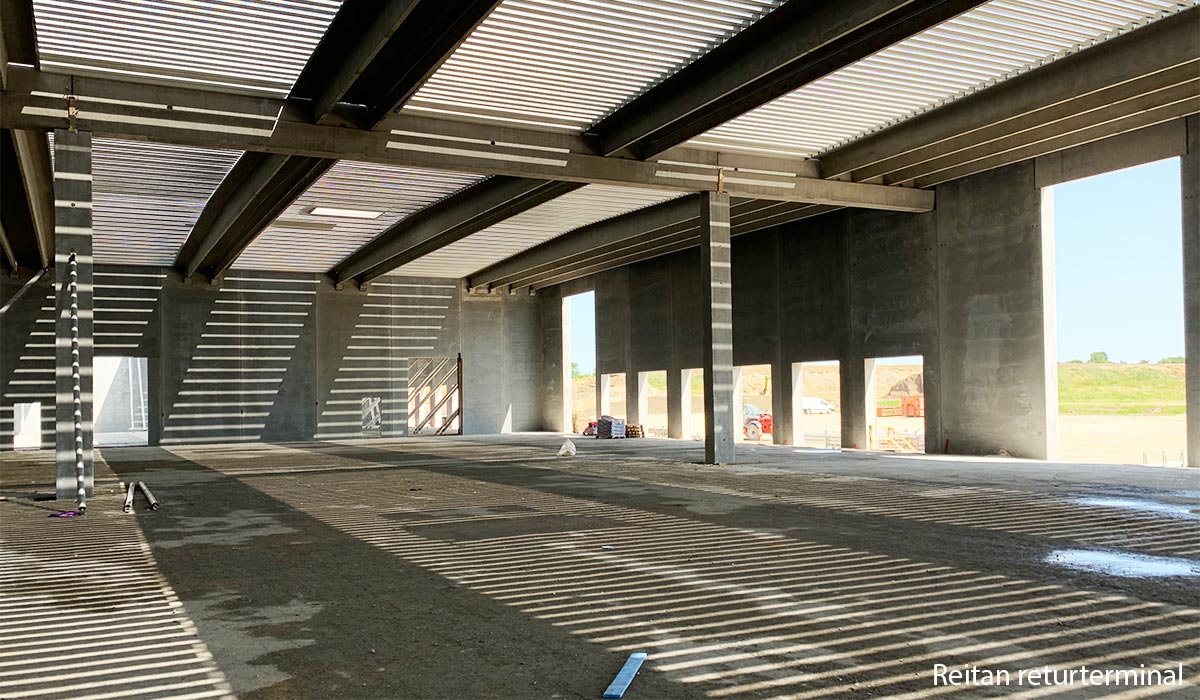 Norwegian Reitan Distribution, which is behind REMA 1000, is the client of the two projects that are currently under construction in Horsens.
In continuation of REMA 1000's head office and central warehouse 2 x fully automatic high-bay buildings with a total of 29,000 m2 will be build. The buildings will be completed early 2022. The contractor Amatech have had a great start and the footprint of the new warehouse is taking shape. The excavated soil is reused in the form of a visual earth embankment around the new building, which now extends over a total plot of 500,000 m2. On the other side of the earth embankment, in the north end, a recreational area with facilities like a path system, campfire and playground are established for the residents of the area.
In addition to the expansion of the central warehouse, the construction of a 17,000 m2 return terminal is under construction located in the southwest corner of the site. The Reitan group will use part of the square meters for empty pallets, milk cages and other recycled materials from the country's REMA 1000 stores, while most of the space is rented to Euro Pool System, which builds a large fully automatic washing machine for plastic boxes.
Although the project was postponed for four months due to the autumn and winter's massive rainfall, close cooperation between ak83 arkitekter, Reitan and the construction contractor Ajcon has got the project back on track and the project is scheduled for completion at the end of October 2020.